OUR TEAMS
SMARTIO BILISIM is a technology hub that matches the future projects with star team mates
Cloud Frontend&Backend Teams
There more than 10 teams building and developing on backend and frontend tecnologies by using Angular, React, Flutter, NodeJS, Java Spring and .NET frameworks .
AR&VR TEAMs
Our AR/VR Teams develop successful AR/VR Mobile and Headset applications with unity, react native, flutter, ios native and android native technologies.
E-commerce Teams
Our e-Commerce teams work on telecom, ar/vr, textile, food sectors. They make custom or open source based marketplace development for many sectors.
CRM Teams
Some of our teams are focused on domain based projects that are covering customer relationship management features of our clients main domains.
E-LEARNING Platform Teams
Those teams are free of any programming language. They are working on the cross-platform framework specific languages.
IOT Platform Teams
Our IOT teams contain different skilled members according to our other teams. IOT teams are using various programming langugaes according to be closer on machine side of cloud platform side.
We high skilled experienced software and solution architecture team that enables our clients for safety transformation projects. That is why our development teams are getting much experience on technologies in a short time.
Our Trading Development teams have experience on finance and trading since 2016 about creating new trading products like subscription based bots, platforms and etc. with innovative technologies.
ABOUT US
We are a software and consultancy company operating at international standards with its digital products and solutions. As Smartio Bilisim company, our aim is to make our customers stand out in the global competition with technology and service compatible with new internet and technology age.
WHY US?

We have teams that are well-versed in up-to-date technologies that need to be acquired in line with new needs. And the experience of our teams make us create new full skilled teams in a short time with short learning curve cost.

REMOTE TEAM CULTURE

We have experience on working with distributed teams for over 10 years. So that establishing tema/s for a project is a routine procedure for our company

WE EXIST GLOBALLY

We have a lot of clients on all over the world and it's very easy to adapt to any new client on any location of the world.

CREW BASED COMPANY

We know that a company that wants big should think globally and give importance to its local operations. Therefore, its priority is the development, success and happiness of our teams.
PORTFOLIO
Here are some of our success stories listed below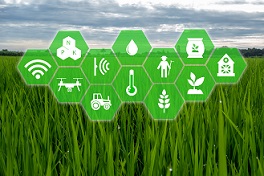 SERASIST SMART GREENHOUSE PLATFORM
IOT Technologies
SERASIST is a smart agriculture platform project based on IOT software and hardware technologies
ONLINE FOREIGN-LANGUAGE PLATFORM
E-Learning
ONLINE FOREIGN-LANGUAGE PLATFORM is a cloud platform that meets native speakers with students
Crypto ADVISOR Platform
Trading & Cryptocurrency
Crypto ADVISOR Platform is containing multi platforms. The first sub platform is for matching traders and advisors in one arena. The other one is matching traders with BOTs and the last one is a tool based platform to enable traders have ability for autonomous trading
AR Cloud Platform
AR/VR Technologies
It's a platform that make meets all actors in metaverse enviroment under multiple platforms
TelecommunIcatIon CRM TranformatIon Projects
Corporate Project
Our teams have a lot of success projects on crm based telecommunication projects
TIPSTER Platform
Cloud Subscription Based Tipster
This project was one of firsts subscription based tipster platform in Turkey
You can contact us for the service you need by submitting out contact form or sending directly to services@smartiobilisim.com with details. We will be in touch with you.
SERVICES
We support future teams for the corporates
Senior Flutter Developer Our AR/VR Team is expanding!We're looking for a motivated and driven Flutter developer with extensive experience and a passion for creating outstanding and engaging AR/VR mobile and headset applications. You are a well organized, task oriented, results driven, and a creative developer. You have a personal vision and flare that is unparalleled[…]
Unity Developer Our Unity Team is expanding!We're looking for a motivated and driven Unity developer with extensive experience and a passion for creating outstanding and engaging AR/VR mobile and headset applications. You are a well organized, task oriented, results driven, and a creative developer. You have a personal vision and flare that is unparalleled in[…]
Önceki
Sonraki